AXE

When we inherited the AXE Twitter account, AXE was averaging about 10-30 likes per post.

We started speaking the language of subcultures AXE's followers cared about—oscillating between a niche gaming community and gen Z dating culture. Our weird and erratic Twitter personality led to AXE claiming it's very own fanbase. People started drawing us fan art, having fan group chats about us, and we even had fan accounts explaining our tweets.

Over the course of a short period of time, engagement went up exponentially.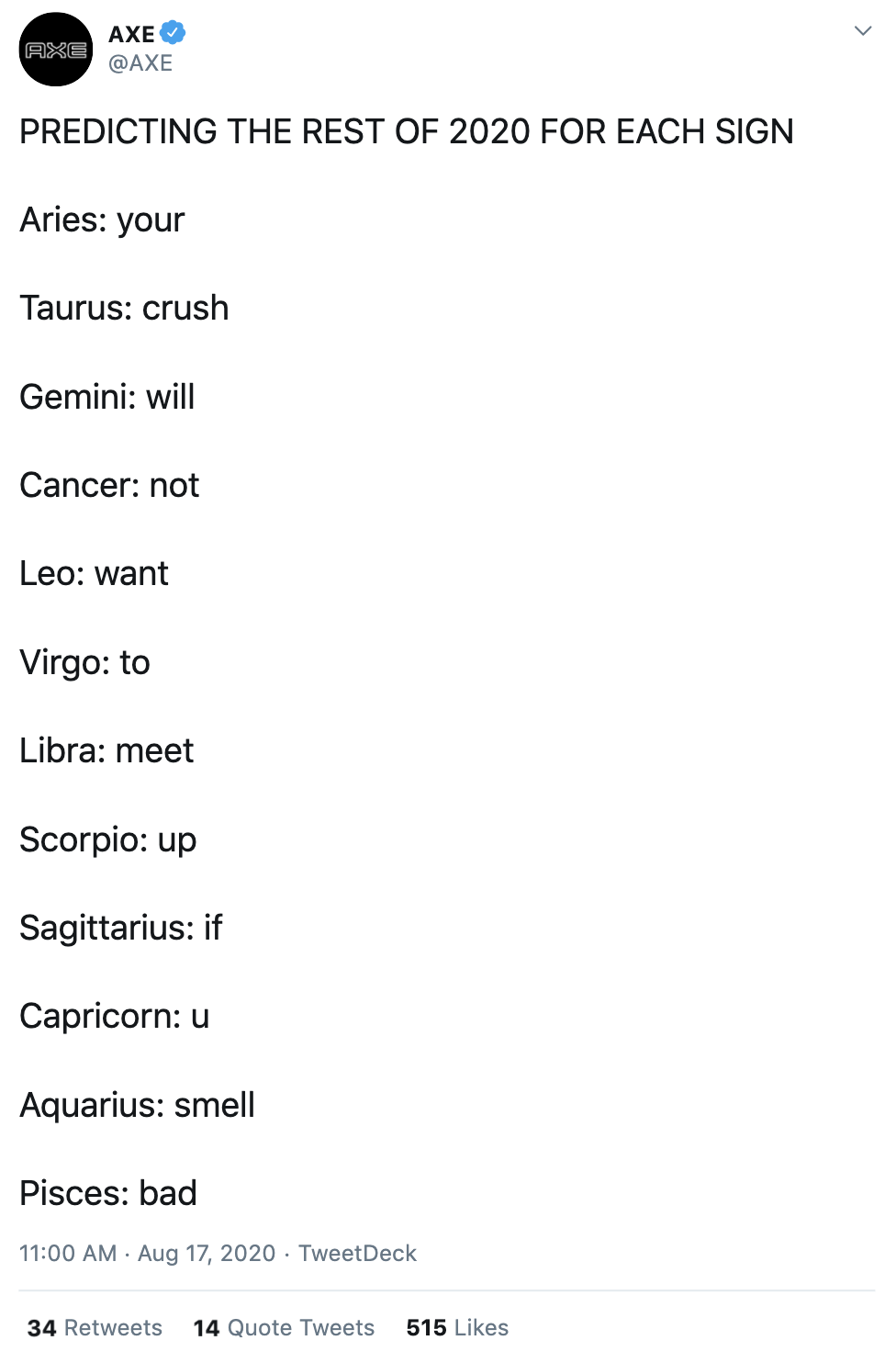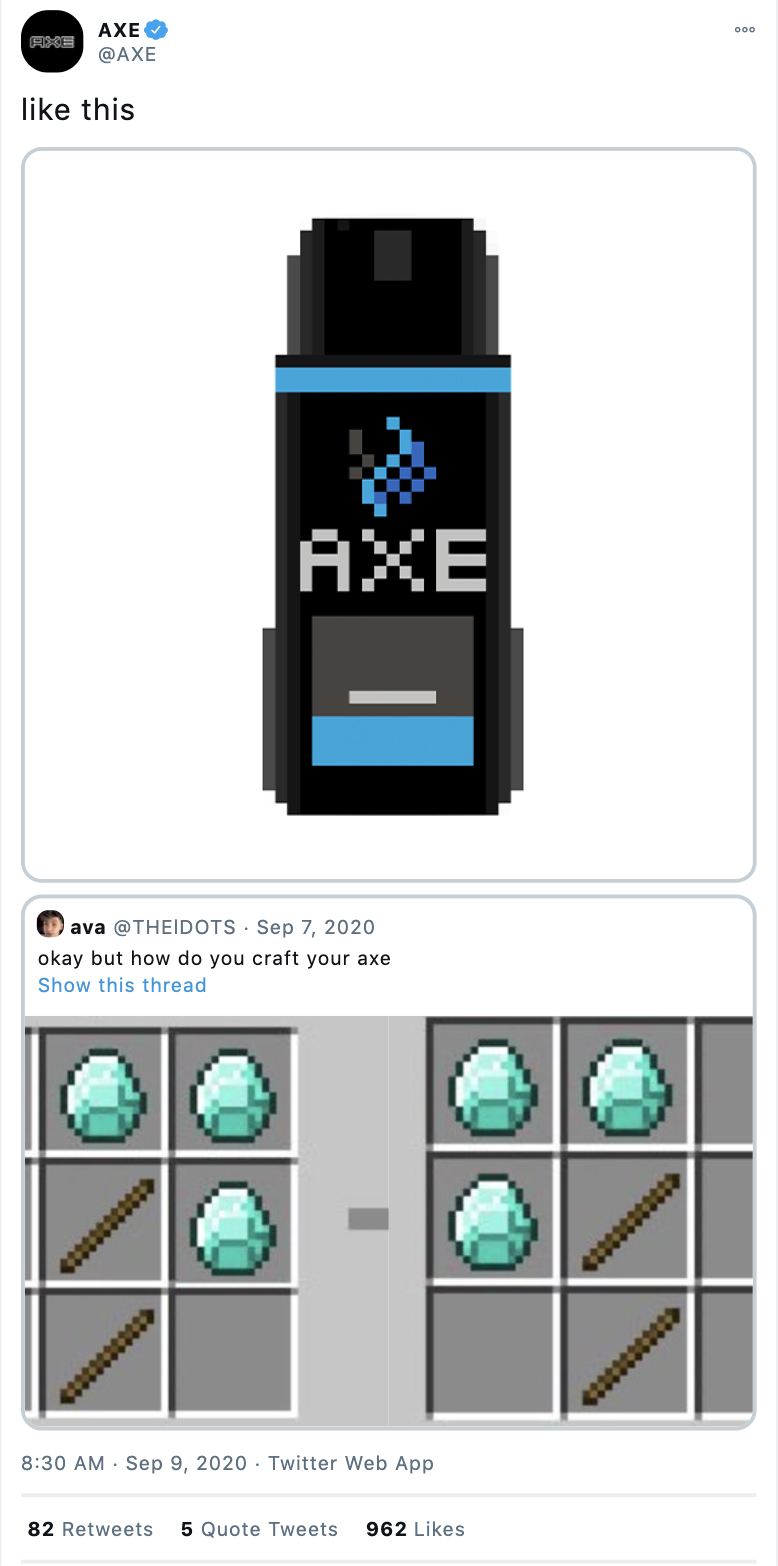 ---

COMING OUT COMING OUT

For Pride month, we wanted to encourage AXE to stand out from the crowd by doing more than just a simple post.

With just a few days to turnaround, AXE gave their platform to two transgender influencers to tell their important coming out stories, and donated to various trans organizations—ultimately getting recognized by our followers for celebrating pride in a much more genuine and impactful way.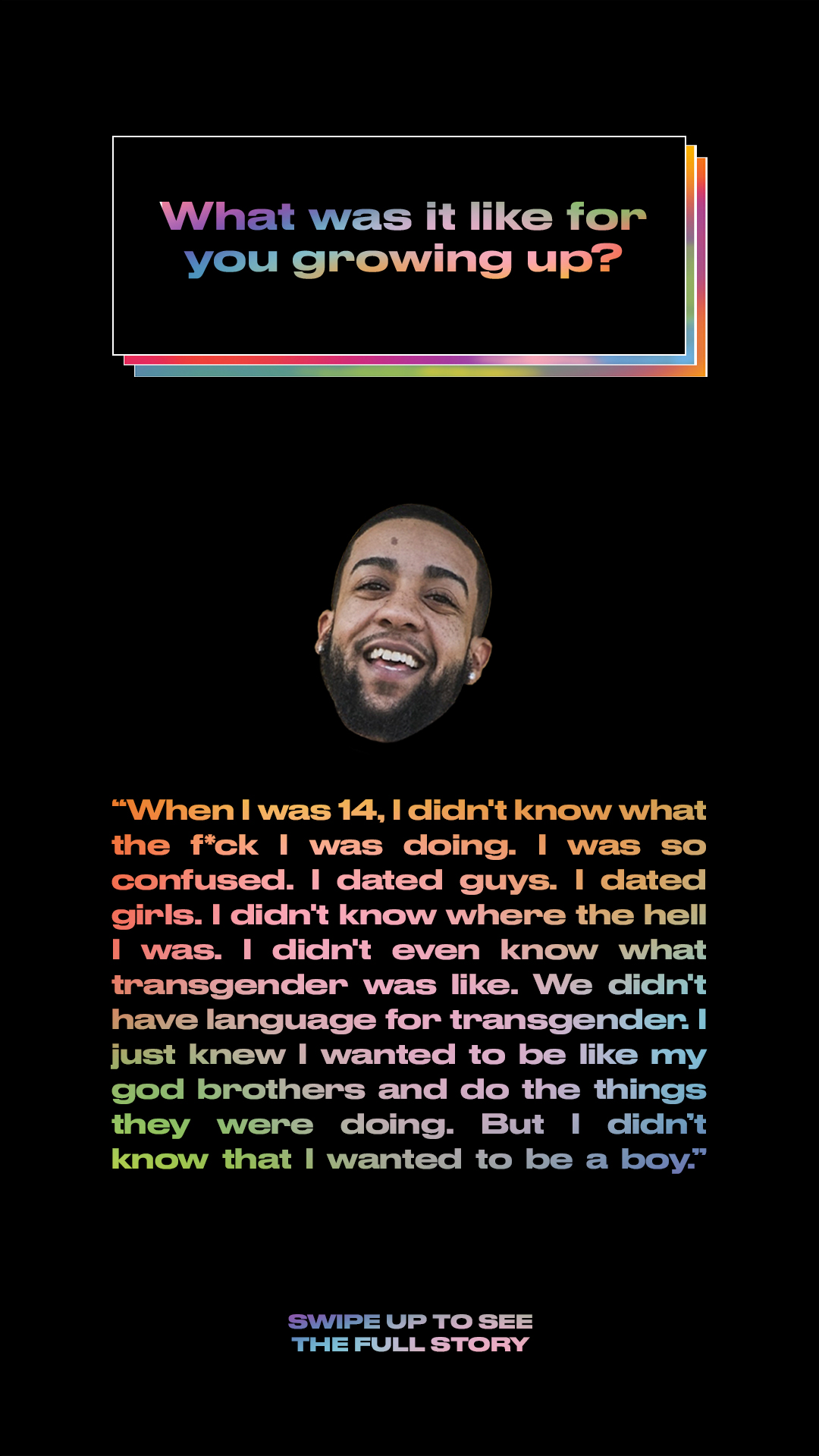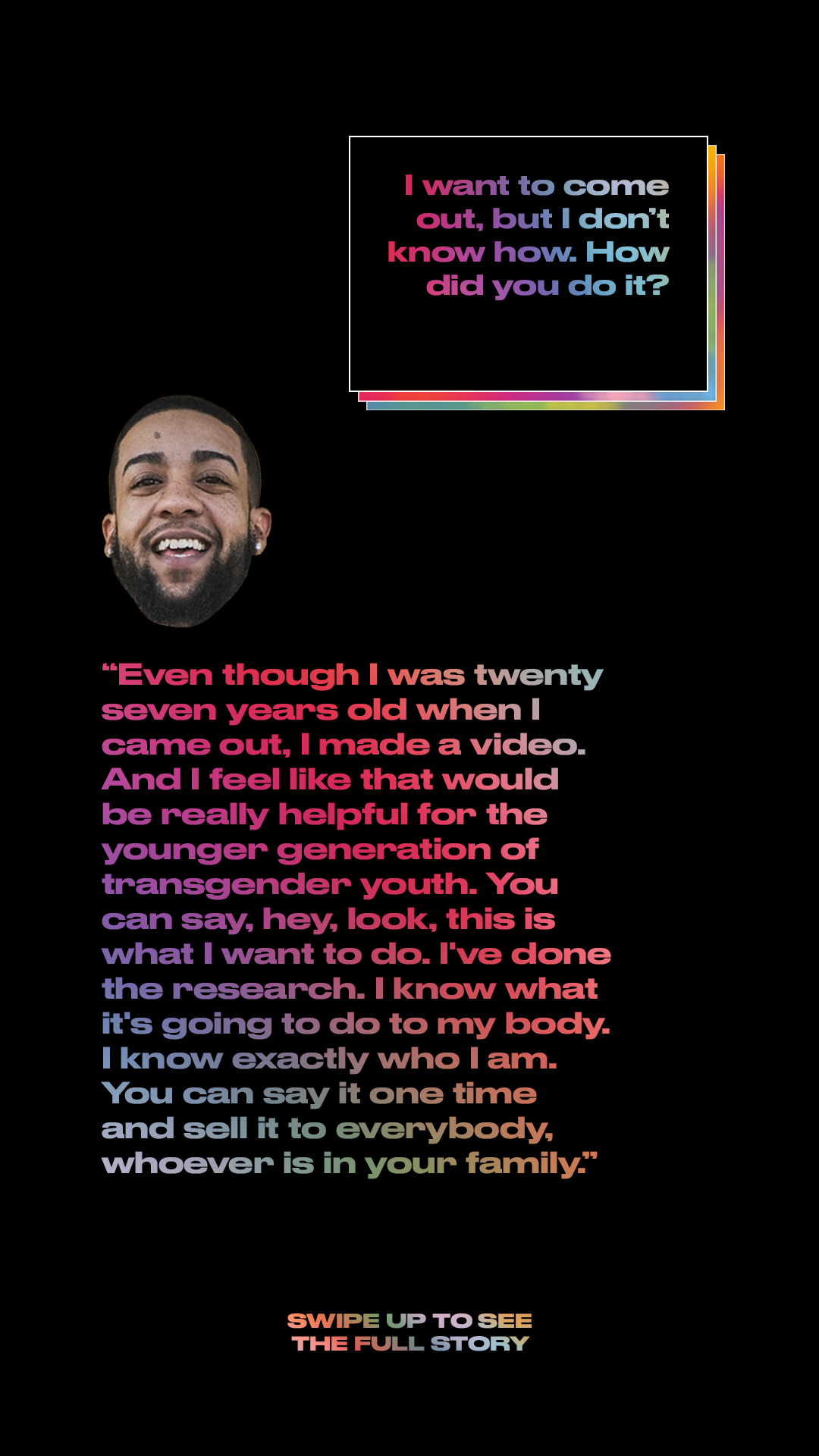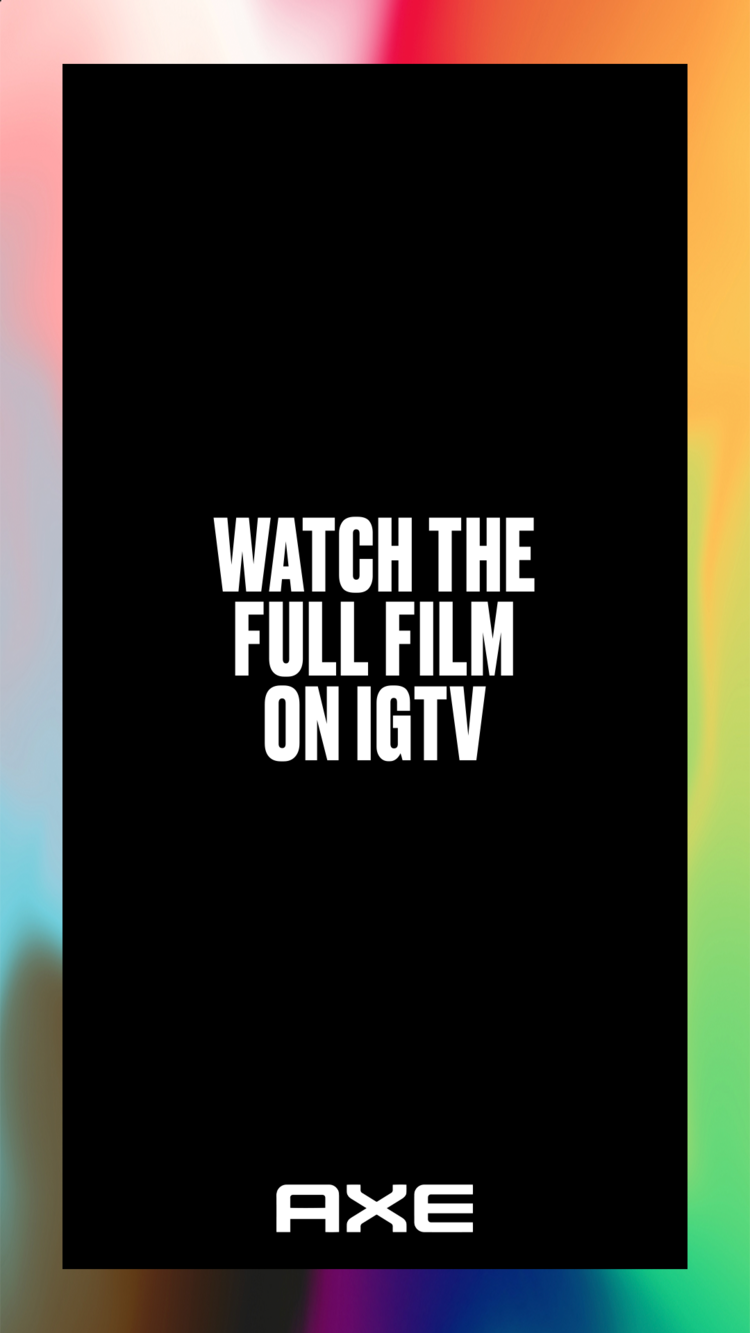 ---


Agency: MullenLowe
CD: Chris Santaiti
CW: Mandy Caruso, CM: Arzu Kir